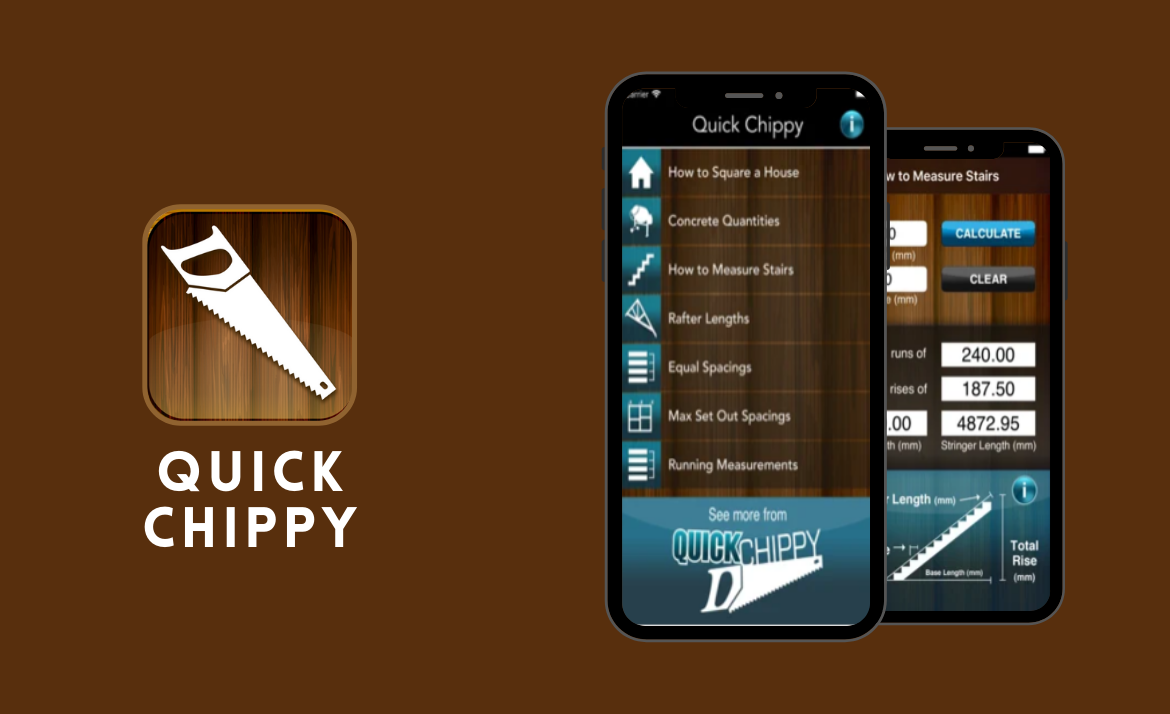 Would you spend 4 bucks on a new tool for the trailer???
Quick Chippy is a collection of calculators for Chippy's (and the home handyman that doesn't mind 'having a crack!')
It is designed by a carpenter, to take the annoying maths out of your building project.
It has been further road tested and refined by other Chippy's.
It is so SIMPLE TO USE
Its features include;
• Concrete quantities for stump / post holes
• Rafter calculators
• Stair calculators that not only give you your rise / run but also tell you your stringer length
• Spacing calculators for joist / studs / weatherboard spacings etc.
• A simpler and more accurate way to find square than the old 3-4-5
and the reason this app was developed in the first place, was to find an easier quicker way to,
• have running measurements at your finger tips. Simply enter your measurement and hit CALCULATE
• use for weatherboard stops, deck set out, plate set out etc
The only simple and useful carpenters app on the market. The app you need to speed up your day!